York's Multi Award Winning, Neff 5 Star MasterPartner

Counter Interiors are proud to be York's most exclusive 5* Master Partners with Neff®. Choosing appliances for your new kitchen can be a daunting experience, there are just so many choices. As a Neff Master Partner our staff receive full training on all the latest products before they hit the stores. Counter Interiors are able to demonstrate a wide variety of Neff appliances enabling us to support you through your new purchase.
Previously Neff had one category, Master Partner. In 2012 Neff made the decision to split their Master Partners into three groups; Master Partners, 3* Master Partners and 5* Master Partners. As is probably apparent, the higher the stars the better the clients experience.
5* Shopping
As a 5* Master Partner Counter Interiors are able to display top of the range appliances showcasing the very best Neff have to offer. We have a range of built in ovens, extractors and hobs on display. Our Showroom displays have been built to the highest standards with fully working appliances.
As well as being able to get up close to the appliances you are considering Counter Interiors also hold frequent Cookery Demonstrations. In use are the full range of Neff facilities including the CircoTherm®, Slide&Hide®, FlexiRail and FlexInduction. All being demonstrated by a fully qualified chef join our Facebook page to be notified about our upcoming events. Our latest event is booked in for the 18th July and we would love to see you there.
5* Support
When shopping for appliances we appreciate you will have many questions. A lot of our clients won't have upgraded their appliances for a good few years. Technology moves on at an alarming rate and kitchen appliances are moving with the times. Neff appliances feature touch screen technology, clever automatic programs and unique features designed to make life that little bit easier, Fortunately the designers at Counter Interiors are able to showcase this new technology with regular training and priority support provided directly by Neff. Only at a 5* Master Partner can you guarantee you will receive the right level of support both before and after purchasing your new appliances.
As a NEFF MasterPartner®, we're one of a collection of elite kitchen studios with specialist expertise of one of the world's leading appliance brands. Every NEFF appliance is carefully designed to get passionate cooks closer to their cooking. As approved specialists, our showroom is home to their latest range ready for you to put through its paces.
We're real NEFF experts, all extensively trained to ensure you get the most out of every NEFF product. That means you can experience innovations like the unique Slide&Hide® disappearing door, CircoTherm® technology for simultaneous cooking on multiple levels, or the new Venting Hob for seamless cooker-top extraction. We also have access to NEFF's own home economists with their wealth of experience.
So, if you're looking for the latest from NEFF, no one knows NEFF better.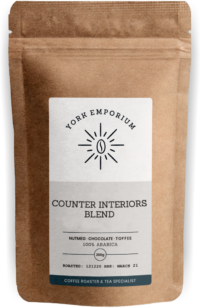 locally roasted coffee
Our bean to cup coffee centres now come with a free six month subscription package worth over £160 from York Coffee Emporium the Coffee Roasters and Tea Specialists. Your subscription will include two bags of freshly roasted coffee delivered to your doorstep each month from the Roaster's Choice Coffee Subscription. There are no repeated flavours so you'll get to try 12 different coffees from around the world, completely free!
Discover your favourite flavour with our free six months subscription.