COSENTINO ELITE PREMIUM STUDIO
Exclusive releases and priority support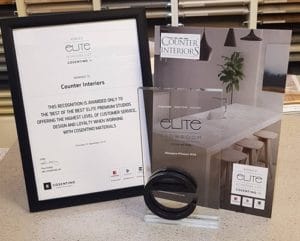 Counter Interiors are a Cosentino Elite Premium Studio which unlocks amazing offers and exclusive releases before all other retailers.
We are able to provide brand new colours up to six months before non elite studios as well as having a small range of exclusive colours just for Elite Premium studios.
For the complete range visit our showroom for all the samples currently on offer. A REVOLUTION IN WORKTOP POWER AND STORAGE.
Beautifully hidden integrated power sockets, knife and spice racks, bakers boxes and phone speaker systems.
Visit the showroom for a demonstration.