Discover Nolte Küchen at Counter Interiors this Summer.
Introducing Nolte Küchens, Germany's favourite kitchen brand will be on display very soon.
Nolte have been around since 1958 and have been voted as Germany's favourite kitchen brand since 2015. Nolte Küchen stands for quality, innovative ideas, and excellent value for money.
As with many success stories, their beginnings are often humble. The groundwork was laid by Georg Nolte, an entrepreneur from the Westphalian town of Rheda back in 1923 producing polishing discs. Discs which are still produced to this day! In 1932 and supported by his eldest son Konrad, Georg acquires a furniture factory and marble polishing factory in Delbrück and enters the furniture industry. Later in 1937 he expanded into a second location in Brilon, Germany.
Georg Nolte's son, Konrad has been described as the "Henry Ford of the furniture industry" for introducing assembly line manufacturing to kitchen furniture thus revolutionising the industry. This highly efficient method of production allowed Georg and Konrad to expand to their third location in Germersheim in 1955, with Nolte Küchen being established in 1958.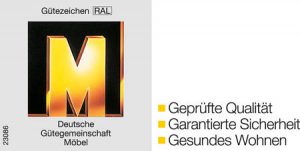 Nolte Küchen started out with 60 members of staff in rented premises, now they are Germany's second largest kitchen brand and employ over 1300 staff and ship out almost 900 kitchens a day.
Since 1993, furniture products from Nolte have displayed the trademark of the German Furniture Quality Assurance Association for quality and have been voted "Germany's Favourite Kitchen Brand" three times running.
* 80 customer reviews were necessary for a company to be included in the individual analysis.
source
What's on Offer?
Nolte Küchens come in four different styles, Modern, Timeless, Country and Neo. Each range is complemented with a range of accents and accessories. Predominantly slab doors most of the ranges can be combined with others to create almost unlimited designs. Choose from simple colours or textures of wood and stone to bring your dream kitchen to life.
Modern
Modern kitchens by Nolte are available in a slab door with a variety of painted or textured finishes.
Timeless
Timeless German kitchens by Nolte create a blend of harmony between old and new. Create your timeless interior with Nolte Küchens.
Country
Country German kitchens by Nolte bring detail and panelling to your kitchen. Choose from a range of classic colours and finishes to create your perfect Country style interior with Nolte Küchens.
Neo
A real Marmite style from Nolte featuring bold graphical prints, unusual textures, mirrors and chalet style tongue and groove fronts. These small modular kitchen units offer something very different from the norm. Perfect for lofts, holiday cottages or trendy apartments, the Neo range from Nolte dares to be different.
Our sample doors and island presentation area will be arriving very soon. Keep an eye on our social channels as we'll be announcing there first. Get your new Nolte Küchen designed by our new designer this August and you could claim a FREE Quooker tap. You can find more details on that special offer here.
We'd love for you to visit, we are in the middle of Clifton Moor in front of Fitness First. Use YO30 4RA for your Satellite Navigation or give us a call on 01904 479 792.