NEFF Cooking Event – 18th January 2020
Counter Interiors & NEFF are hosting their Winter Cooking Demo Day

Drop into our kitchen showroom on Clifton Moor, York on the 18th January 2020 for our NEFF Demonstration Day. We have exclusive offers for attendees on the day (more details to follow soon), lots of great advice on using NEFF Appliances, an opportunity to sign up to our Demo Day Newsletter with exclusive recipes and offers and of course, lots of great food cooked throughout the day.
The NEFF event runs from 10:00am on Saturday morning and runs through till 4:00pm. Come for the day, or just drop in for an hour, there's no need to pre book or reserve any space, we have ample car parking and plenty of seating areas.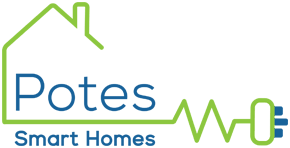 Also in attendance is our local Home Automation Specialists. Make your life simpler with Potes Smart Home solutions, automate your heating, lighting and security using your existing installations. No more hubs and bridges for individual gadgets, Potes Smart Homes uses one bridge with one app for your whole home.
Want to test out Smart Living? Purchases of appliances, accessories or even a complete kitchen on the day are automatically entered into a prize draw for a nights stay at the Smart27, York's only fully automated guest house.
Comments