Neff 5 Star Masterpartners
If you ever browse Neff's website (and we advise you do) you'll find they believe the kitchen is the social hub of every home; a place to share memories, eat great food and get creative with your cooking.
Neff are constantly working to meet the demands of every lifestyle with an extensive range of innovative appliances. Features include the unique Slide&Hide® disappearing oven door, CircoTherm® a revolution in steam cooking, TimeLight® dishwashers that project essential information onto the floor and many others.
Your Neff kitchen is well equipped for every cooking style, every dish, every moment.
5 * EXPERIENCE
At Counter Interiors we are York's most exclusive 5* MasterPartnership.
This means Counter Interiors can put together your bespoke collection of appliances with special offers and appliances only made available through Neff's specially selected 5* Master Partner retailers.
You won't find Neff's top of the range Distinct Collection anywhere else in York, so if you're looking for the ultimate in cooking power then Counter Interiors needs to be on your list of showrooms to visit this summer.
Join in on our demonstration days and see our fully working kitchens being used by Neff's celebrity chefs who will offer baking hints and recipe tips throughout the day as you indulge in the culinary delights which are offered up. Our demonstration days are free to attend and give you a valuable insight into Neff's style of cooking. Using CircoTherm or VarioSteam is very different from anything you've seen or tasted before. To get the most out of your new appliances we highly recommend you come along to at least one of the sessions, though there's nothing to stop you coming to as many as you want.
As of 2017 we are very proud to display a trophy for Best Showroom awarded by Neff at their Master Partner Awards in May this year. The event, held at The Brewery in London, was attended by some of the finest kitchen designers from across the UK. With such stiff competition we're not ashamed to say we beat hundreds of other showrooms to a well deserved 3rd place, though it goes without saying, we're aiming for the win!
So come on down, well have lots of snacks, appliances running, special offers on the day and a chance to chat to real in-depth experts. If the Neff technician doesn't know, then it probably doesn't exist! We'd love for you to visit, we are in the middle of Clifton Moor in front of First Fitness. Use YO30 4RA for your Satellite Navigation or give us a call on 01904 479 792.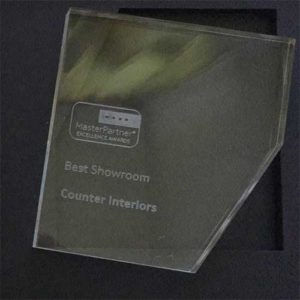 [ess_post share_type="count"]