Purchase a qualifying NEFF appliance and claim 6 months CkBk Subscription, completely FREE!!
Home Connect and NEFF have linked up with the Kickstarter project ckbk.com. CkBk is an interactive online cookbook and when combined with Home Connect it can send settings to your appliances!
CkBk offer unlimited online access to a curated collection of the world's finest cookbooks with over 80,000 recipes for £4.99 a month. Their selection of new and classic cookbooks from award winning food writers and culinary legends brings you recipes from the greatest kitchens in the world. They have cookbooks of every genre with everything from 20 minute weeknight meals to dinner party show stoppers!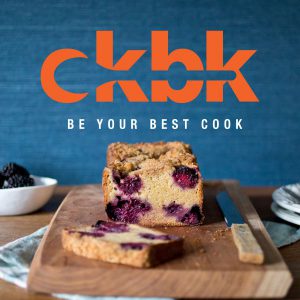 CkBk is a Kickstarter project started in 2018 that quickly grew into the must have kitchen app for 2020. The app and website contain over 80,000+ recipes and a catalogue of over 350 complete cookbooks from present day TV chefs Two Fat Ladies all the way back to 1747 with The Art of Cookery a best seller for over a century! Choose a book, select a recipe to follow along with and use the Home Connect buttons to send the correct settings to your oven or hob. Receive updates and notifications throughout the cooking process so you don't need multiple timers or complicated juggling acts to keep an eye on.
Six Months Free!
Customers who purchase selected NEFF ovens will be eligible for a "six months free" CkBk subscription. To qualify, purchase an appliance from the qualifying list below and you'll receive a link or code from us to claim three free months.
What happened to my other three months?
Don't panic, you haven't read it wrong. Once you've activated your initial free subscription with ckbk you can claim a further 3 months for free by linking your ckbk account with your Home Connect. Check out the video above to see how to connect your accounts.
Purchase your appliance, sign up and connect. It couldn't be easier to start your culinary adventure.
Don't forget our Live Cooking Events with NEFF. Though we have had to do our events online this year but we hope to be back soon. In the meantime CkBk has a complete NEFF section, search for an oven function, eg. CircoTherm or Sous Vide to view recipes which take advantage of your preferred oven program. Add the NEFF collection to your favourites as they're constantly updating it with fully home connect enabled recipes.
We'd love for you to visit, we are in the middle of Clifton Moor in front of First Fitness. Use YO30 4RA for your Satellite Navigation or give us a call on 01904 479 792.