All attendees to our January 2020 demonstration day can take advantage of our amazing special offers!
First we would like to thank everyone who attended our last NEFF Demonstration day at our kitchen showroom here in York for making it a fantastic success with lots of food, tips and the launch of our new exclusive Demo Day Newsletter.
If you didn't receive your demo day newsletter with exclusive recipes, please get in touch and we will add you to the mailing list. This is a separate list to our usual newsletter and is only available to guests who have attended a Neff Demo Day at the showroom. Check out our events page for the next demonstration date.
This January 2020, Counter Interiors will be hosting another NEFF Demonstration Day at our kitchen showroom on Clifton Moor, York. NEFF's Home Economist, Ann Reynolds, will be demonstrating our full range of appliances giving you an opportunity to see the features in use that make NEFF the best choice for cookaholics.
Discover CircoTherm, Slide&Hide, Steam Cooking and more with samples to taste throughout the day, though you have to get there early just for a try of the tastiest 'bacon butty' in York. Learn how to use the functions and programmes on your appliances such as Bread Proving, Steaming and cooking on multiple levels. There is also advice on accessories you will see in use, such as the Teppan Yaki and Griddle Plate used on the flexInduction hob or the Meat Probe used in the main oven.
We are in the showroom throughout the day to answer any questions you have and Ann is more than happy to discuss appliance features or cooking techniques with all in attendance. This is a great opportunity for you to ask questions whether you have purchased your appliances already and you know what you want to learn or looking to buy but would like to see the appliances in use.
We'll be having our usual special offers on the day including 20% off appliances, FREE Slide&Hide oven, FREE Quooker Installation or a years FREE coffee subscription. We also have offers on our fitted kitchen furniture, pick and chose or combine all our offers for an unbeatable deal this Winter.
The Offers
FREE Slide&Hide oven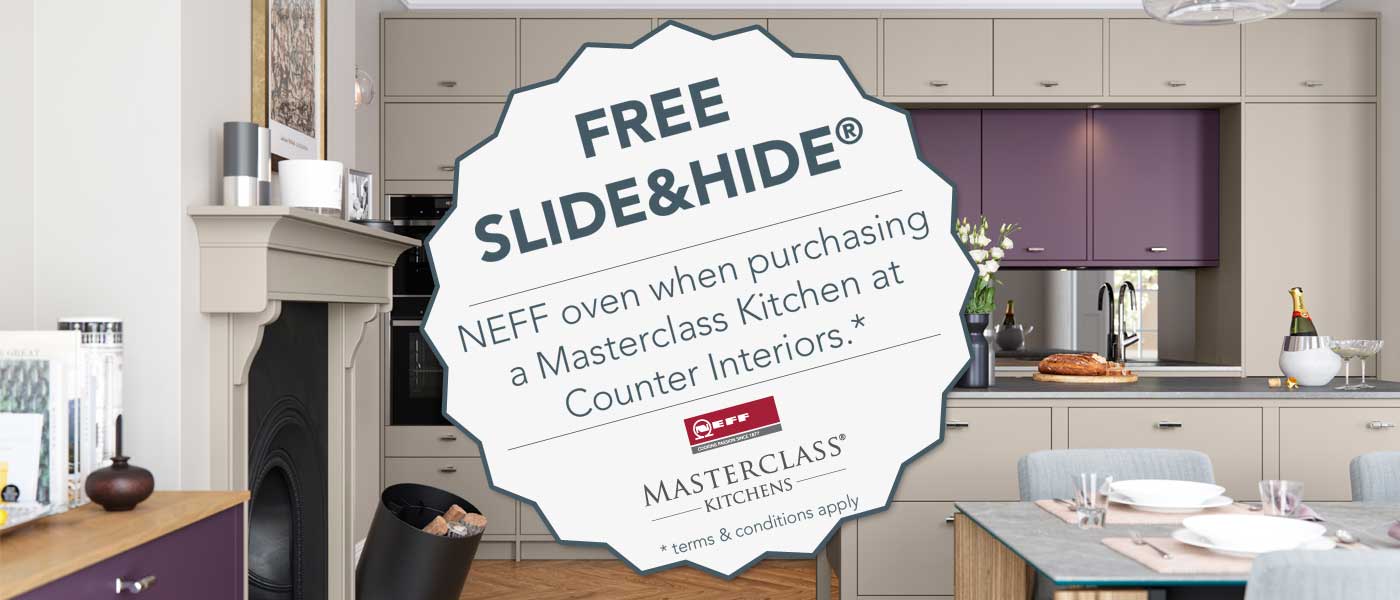 Purchase a complete kitchen from us this Winter and we'll give you a free Slide&Hide oven from NEFF. Featuring Home Connect, Slide&Hide, CircoTherm and much more, this is a giveaway you won't find elsewhere.
FREE Quooker Cube Installation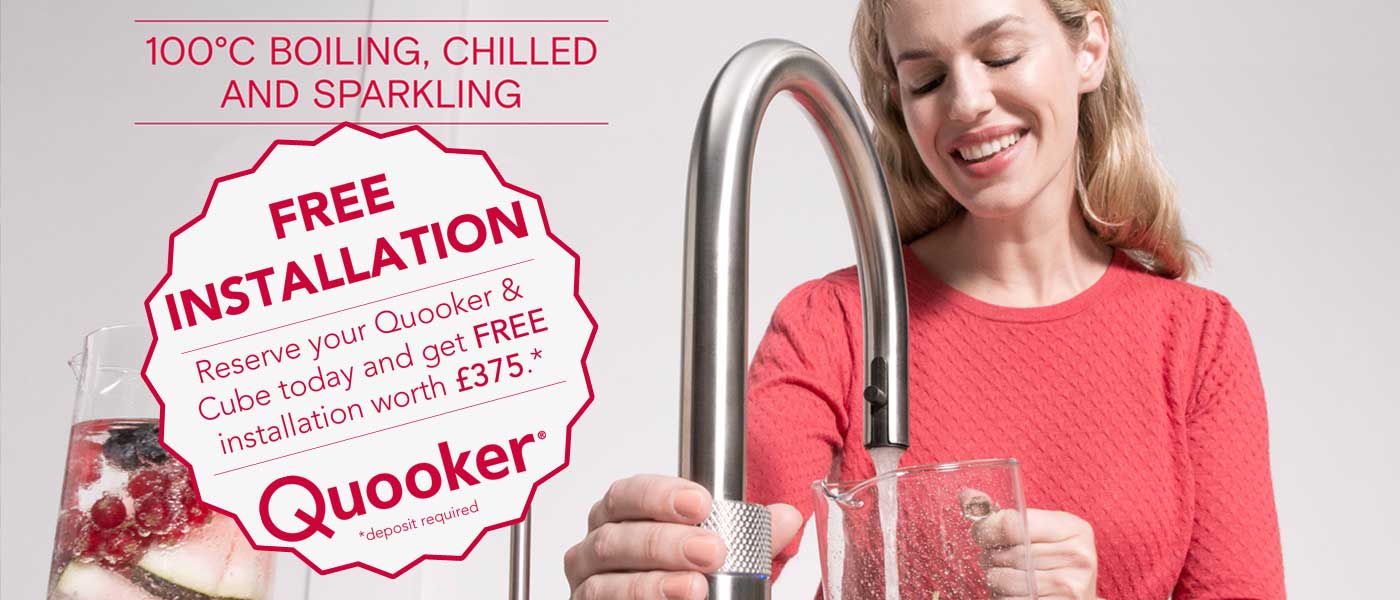 The new Cube from Quooker is the tap that does it all. The Boiling Water Tap dispenses hot and cold from your mains supply, the tank dispenses boiling water and the Cube extends your tap to deliver chilled, sparkling or filtered water. Stay warm this Winter with instant hot drinks by claiming FREE installation of your Quooker Cube when purchasing from Counter Interiors.
FREE Coffee Subscription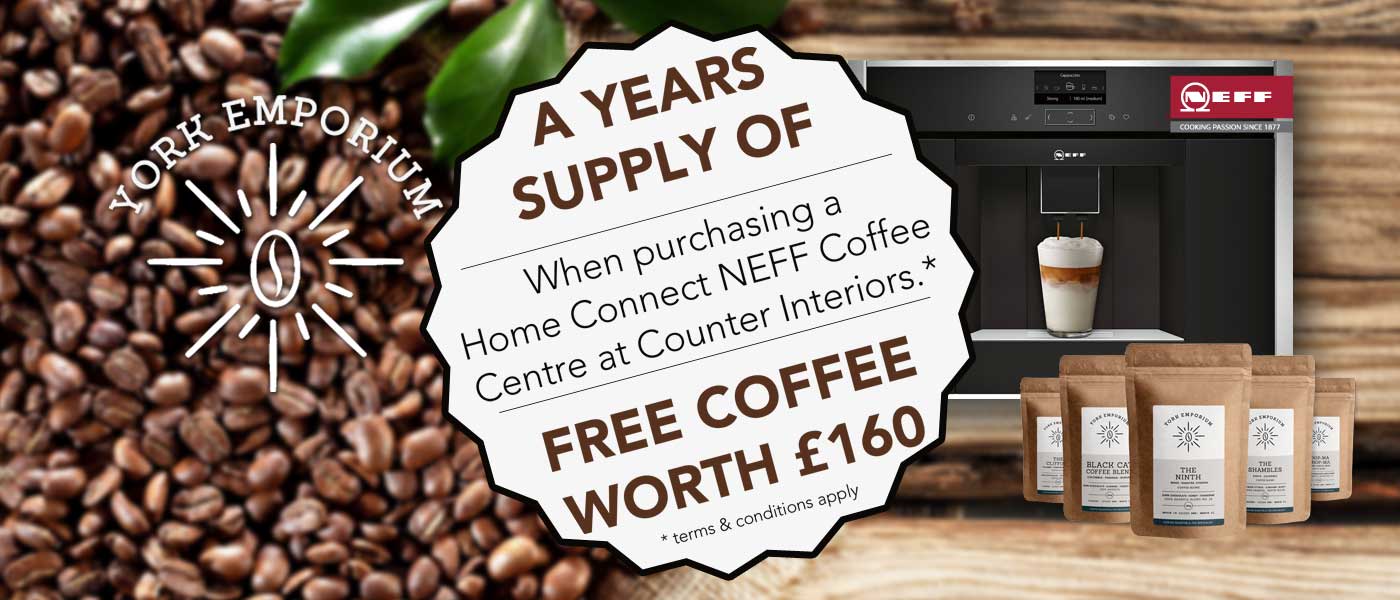 Love Coffee? We have teamed up with local coffee roasters, York Coffee Emporium to arrange a FREE coffee subscription for a whole year when purchasing a Coffee Centre from Counter Interiors. Get delicious flavours of coffee delivered straight to your door!
Come on down, we'll have lots of snacks, appliances running, special offers on the day and a chance to chat to real in-depth experts. If the NEFF Home Economist doesn't know, then it probably doesn't exist! We'd love for you to visit, we are in the middle of Clifton Moor in front of Fitness First. Use YO30 4RA for your satellite navigation or give us a call on 01904 479 792.
Comments