Get 20% off your order this Christmas as well as a complimentary introduction to your appliances in your home by a professional chef.
This Christmas we're celebrating our 5th birthday by giving our customers 20% off their order value as well as the opportunity to book a session with a Home Economist who will show you around your new kitchen and appliances with a live cooking session.
We have some exciting releases for 2019, including two new ranges and some pretty stunning looking larder storage systems.
New Ranges
New for 2019 we have two new Shaker ranges. Shelford, finished in silk and available in nine different colours. The door features a slim frame with subtle grooves for a clean, uncluttered appearance.
The second release is Hardwick, another shaker style kitchen. This time a hand painted skinny shaker kitchen available in the full range of 26 colours. The Ash wood grain of the slim frame is both tactile and luxurious to the touch. The range is full of unique features to give you room to expand beyond the kitchen. Match your kitchen with your utility, dining area and even your living space with our brand new 'Living Collection'.
Internal Storage
At the start of 2018 we discontinued all our chrome and wire work pullouts in favour of our new LegraBox R-Design. This bespoke design is stronger, quieter and looks part of the furniture as opposed to an aftermarket addition. This integrated feel to the drawers and pullouts brings style and class to your kitchen. Gone are the noisy eyesores that don't match anything else in your kitchen and in are the LegraBoxes.
The improved pull outs are available in a range of heights and widths to accommodate both under worktop units and tall housings. Combine the new Legrabox with our multi layout pantry systems for what feels like unlimited storage space.
Clever internal drawers and shelving are put together to create your own personalised larder system. We have three styles, the Hathaway, the Connery and the Lansbury. Need wine racks, shelves and some drawers in the layout you want? Choose your style of layout and customise it to your requirements.
The three different systems offer a slightly different approach to your requirements. The Connery is primarily designed to be a cocktail cabinet and we have recently configured a Connery with an electric wine cooler integrated into the lower half. There is no limit to what you can achieve.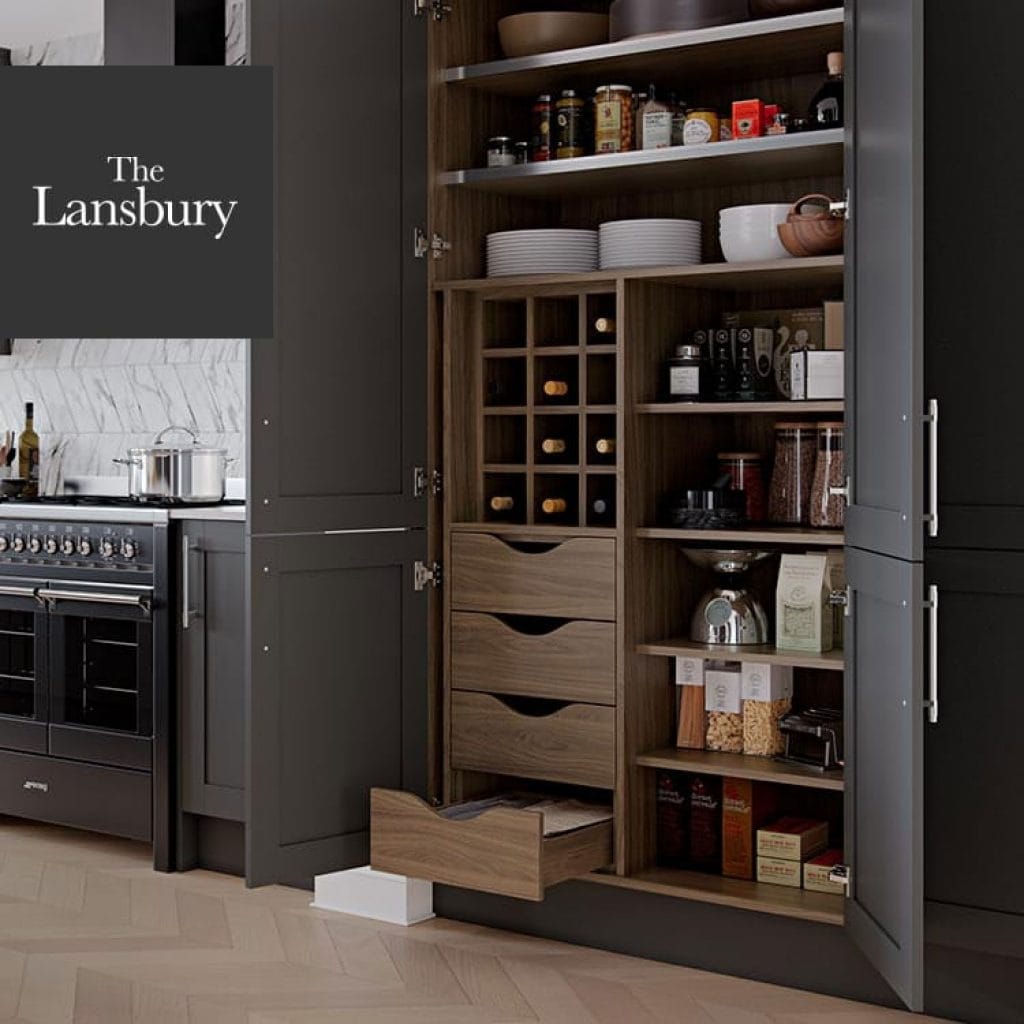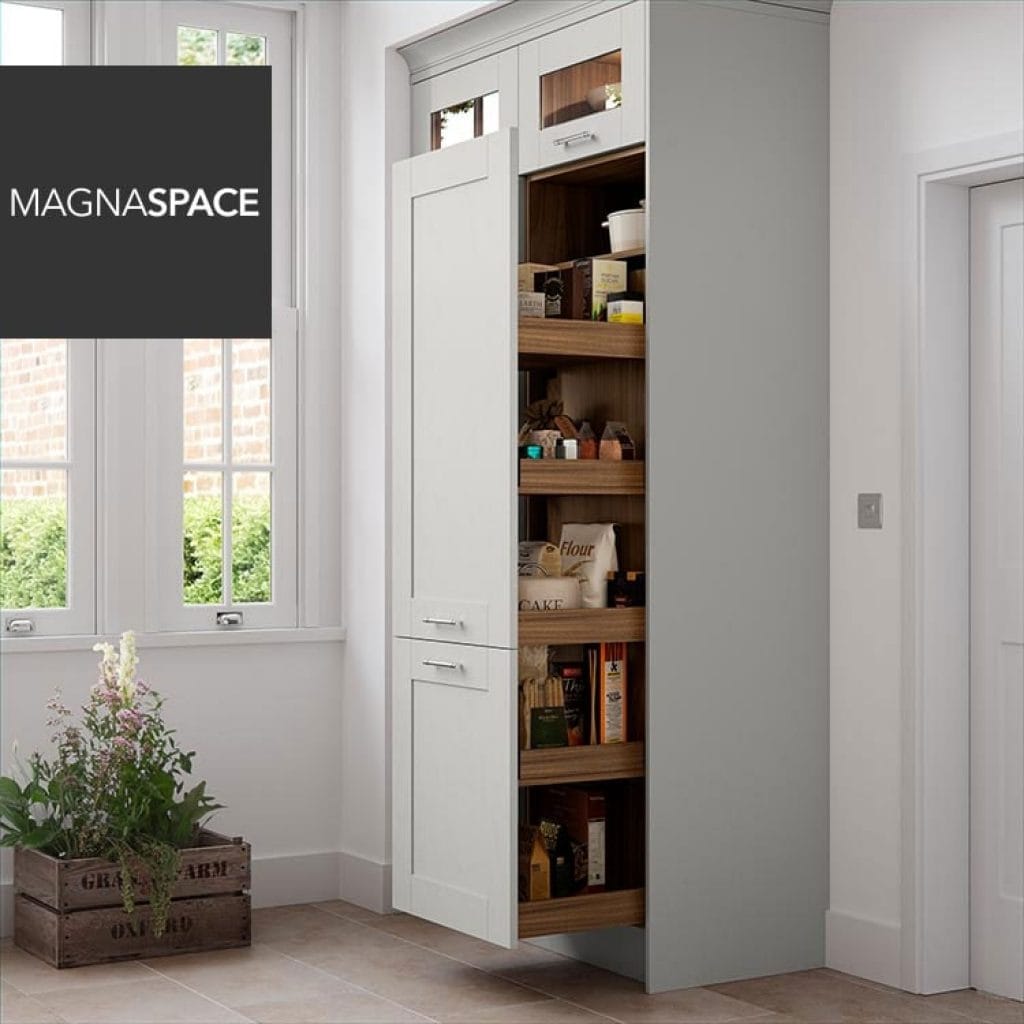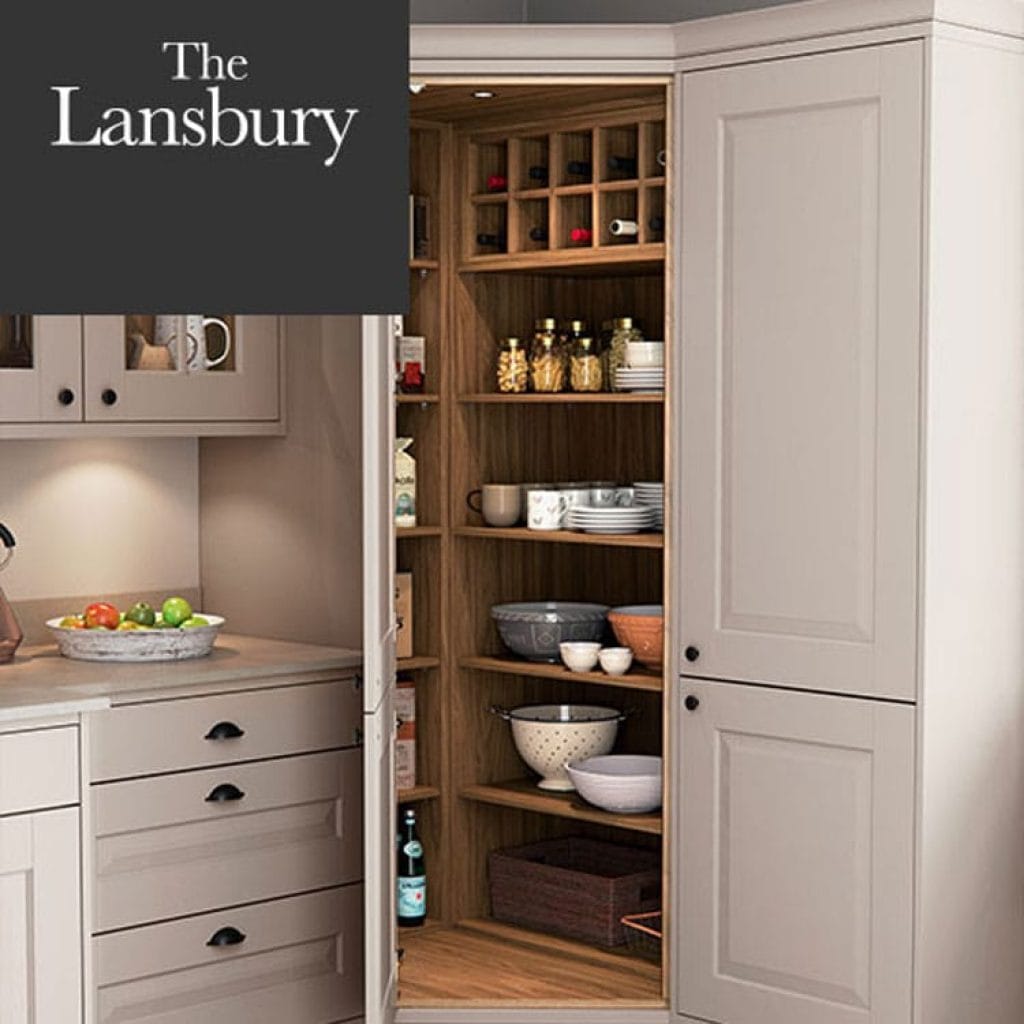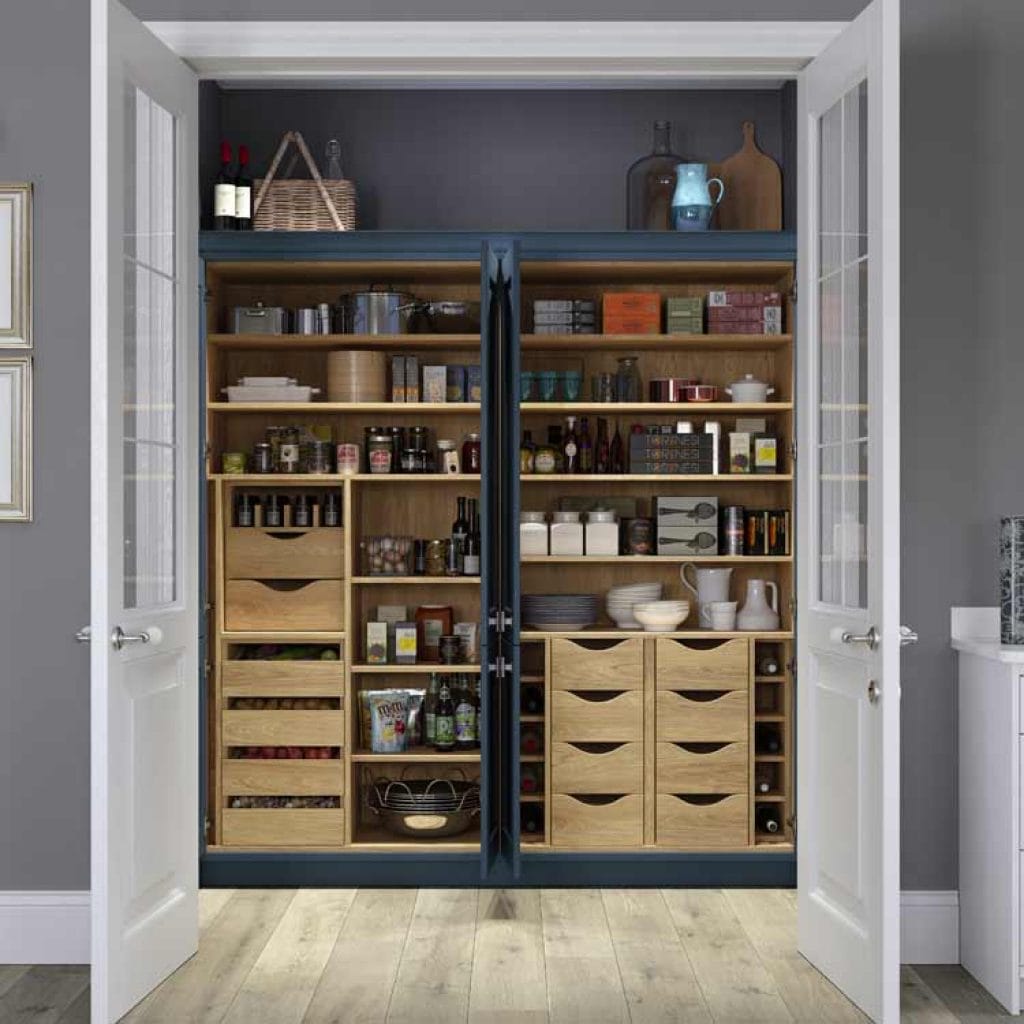 /
Signature Collection
Also available is the Hathaway. This is designed with the traditional larder storage in mind. Featuring wooden interiors the Hathaway maintains the more traditional style of storage and looks stunning in our Shaker and Classic kitchens. The Hathaway is available in multiple widths and configurations for your perfect solution. Vegetable boxes, shelves and wine storage are just a small selection of the available options.
Lastly we have the Lansbury. This has already been available for a while and we have one on display in the showroom. The Lansbury is our corner larder unit, the space inside is vast and will store more than enough supplies for most families. Now the Lansbury is available with custom layouts with your requirements at the heart of the design.
The innovation doesn't stop there, also in this release are extra wide doors up to 2 meters across as well as integrated waste units with internal styling which are more in keeping with the rest of the kitchen. The new bins come complete with bio filters to keep smells contained as well as a very handy little dustpan and brush which, when combined, make up the lid of the bin!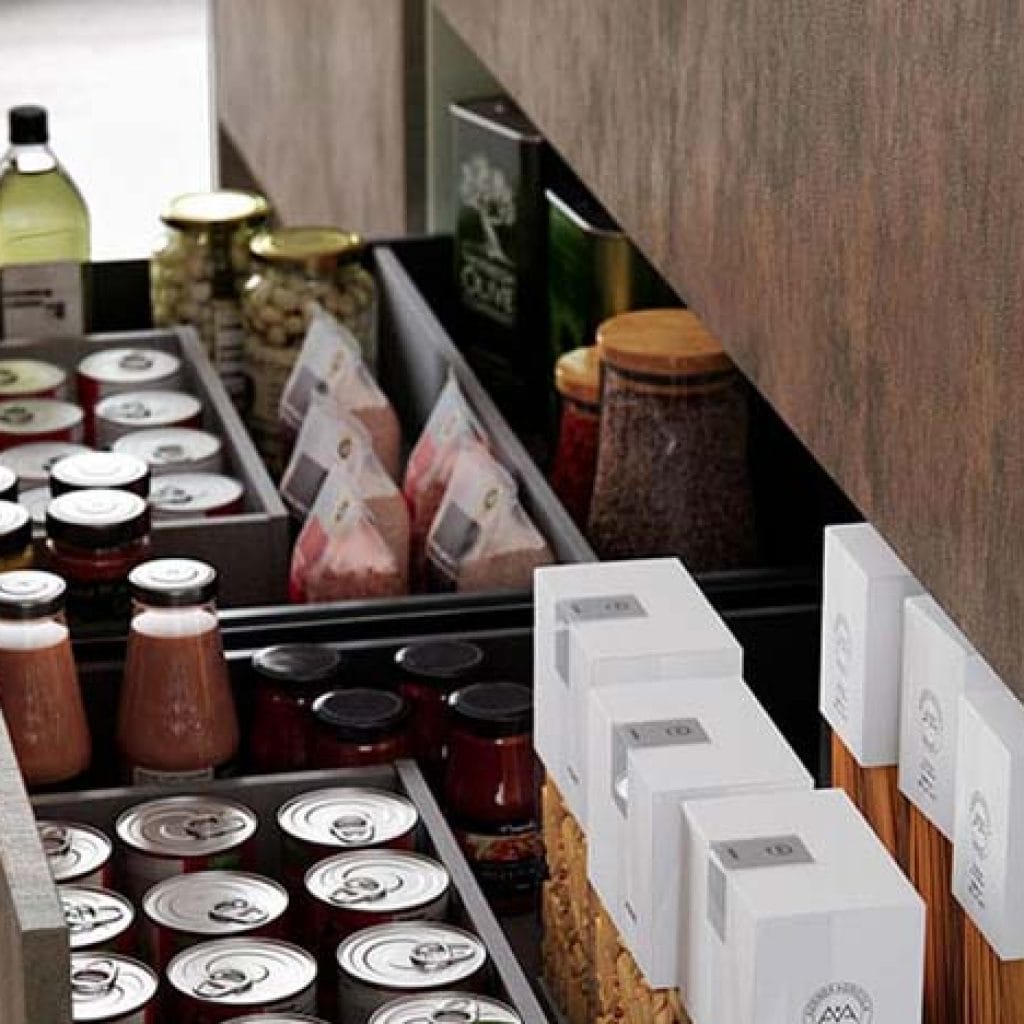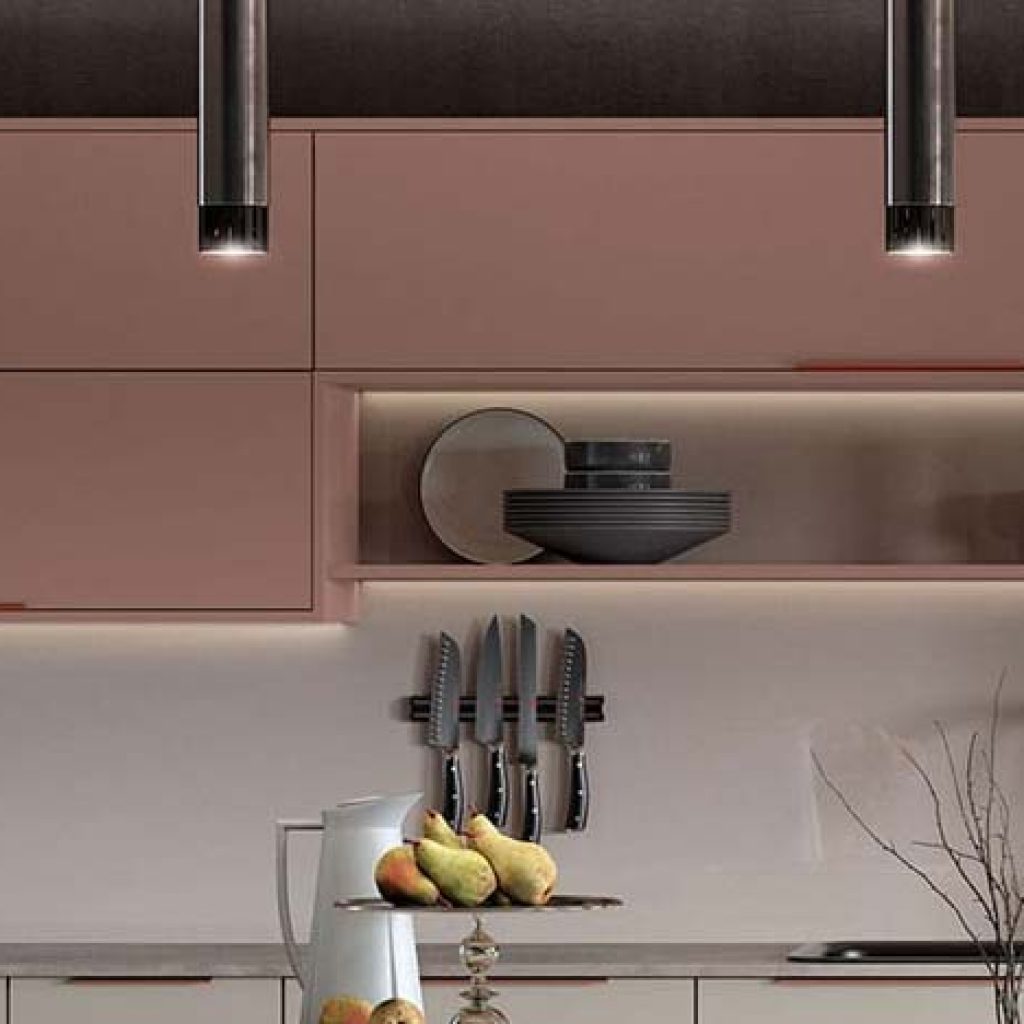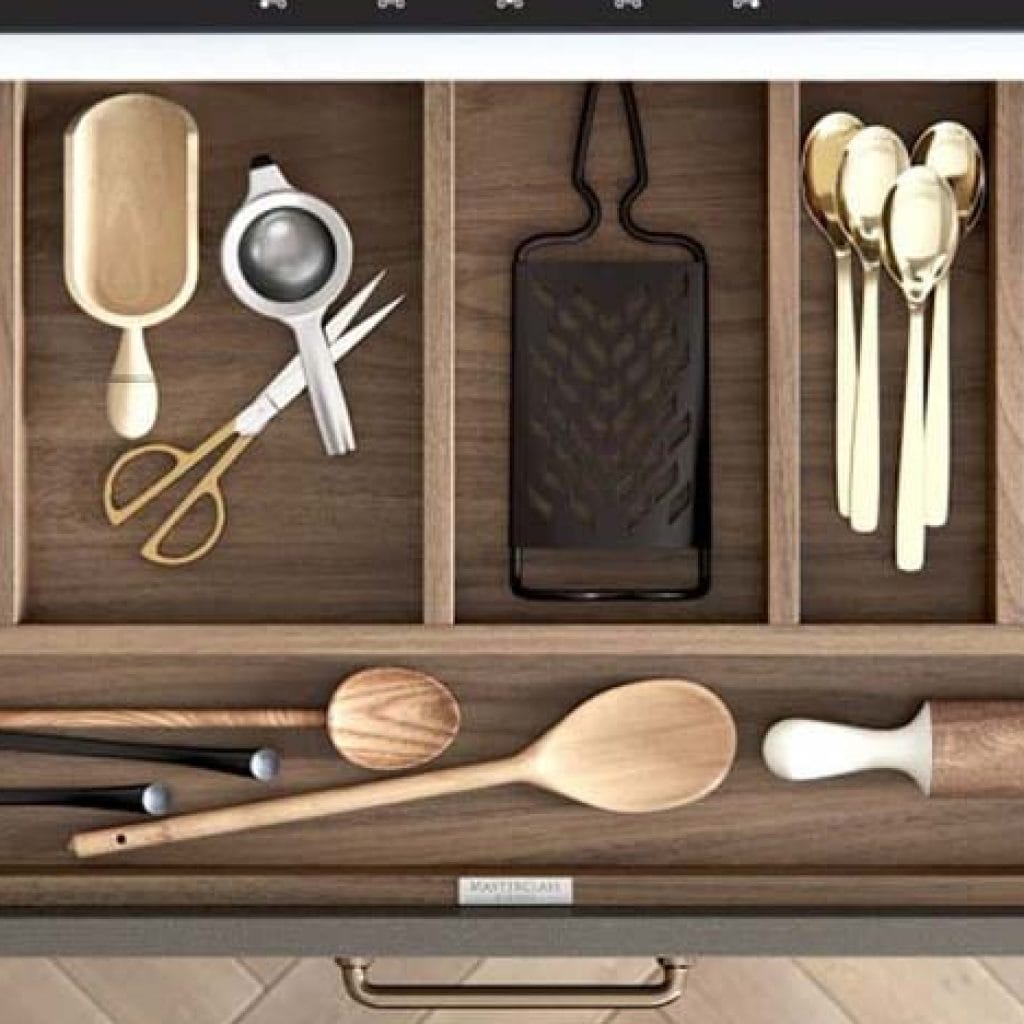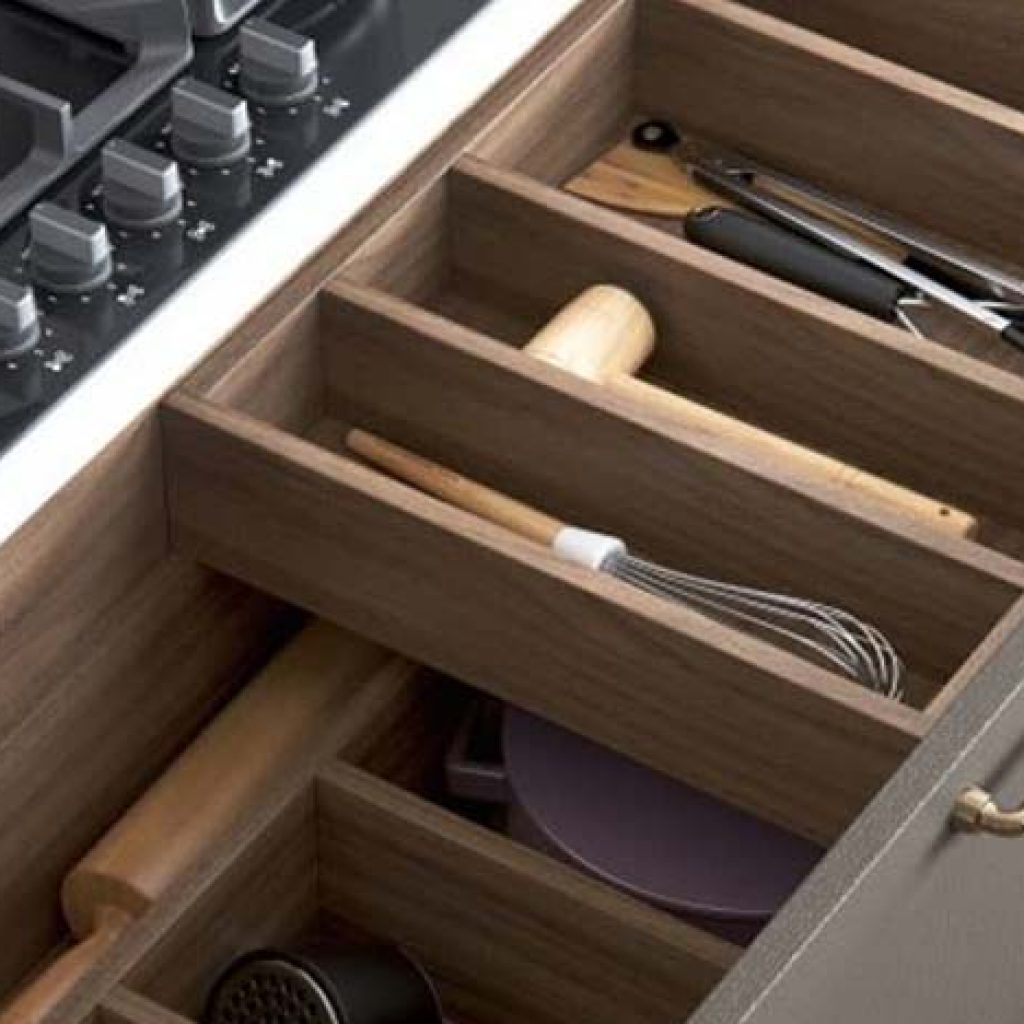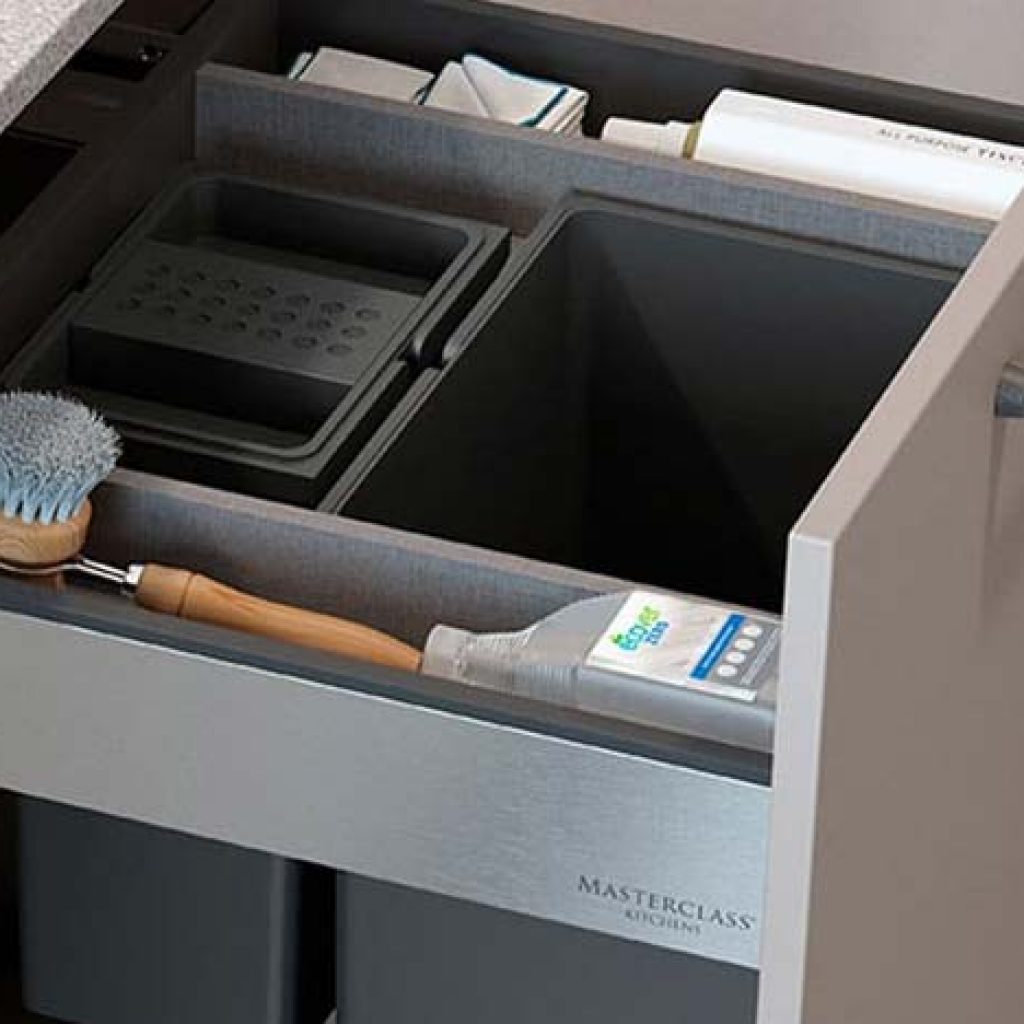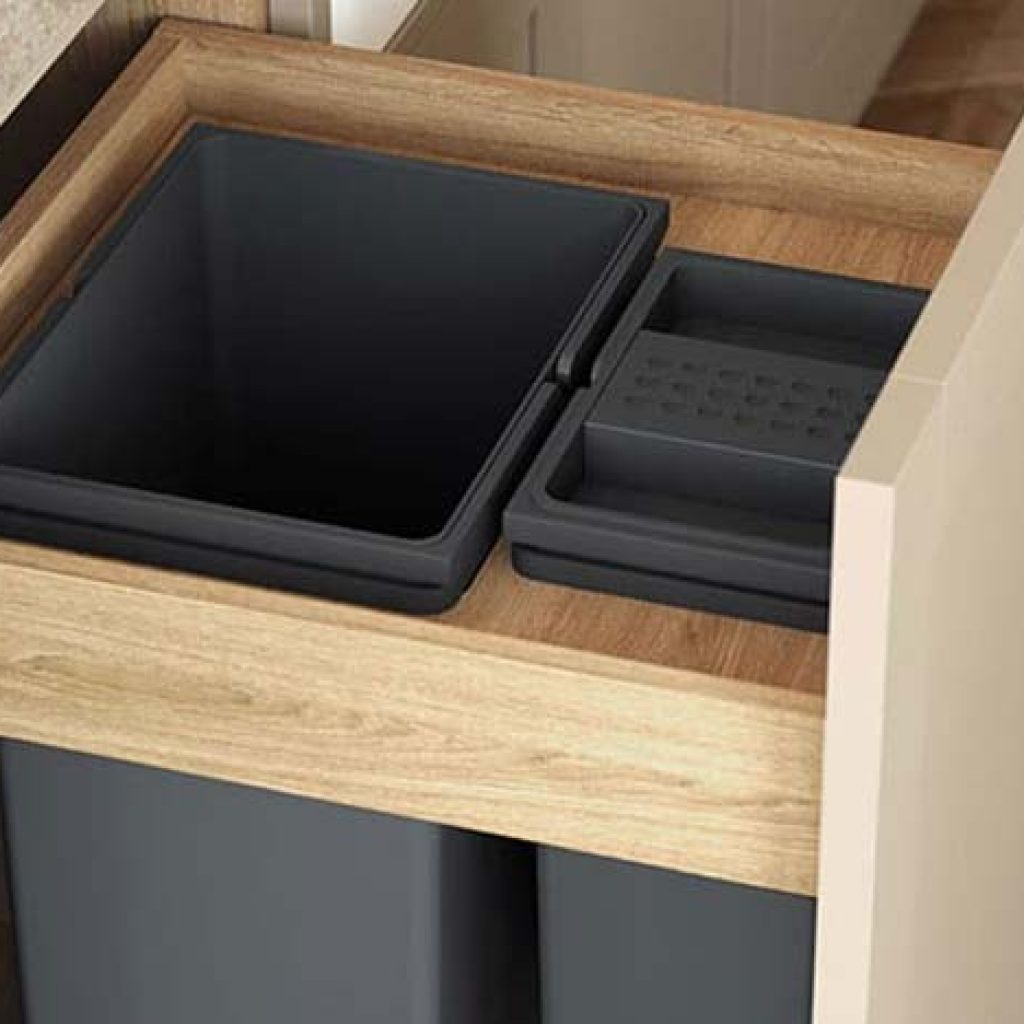 /
That's all the new releases caught up with, we hope you're as excited to see it all as we are. The new cabinet options really give your kitchen's interior a touch of class, the matching timber drawers and cutlery inserts are a step above the rest and add that wow factor you're looking for. Come and see all the new releases in the showroom, don't forget we have our 5th Birthday offer which is running until the end of January 2019. The terms and conditions for which are next.
Merry Christmas for 2018 and a Happy New Year.